The emergence of 4G technology amazed us pretty significantly. And just then the mobile networking platform brought us the brand new 5G. And at any time soon the new handsets will also be packed with this new facility that will come with profound latency, coverage, and other advanced systems that are sure to change the smartphone outlook. I am here to throw some light into this area. Therefore without any further ado, let us begin-
Let Us Begin With 5G Speed
When we switch on the mobile data in our device low speed is something similar to a nightmare. Therefore speed always remained pretty essential in terms of phone handling. And reports suggest that 5G is about to bring a remarkable change in this arena. Yes, 5G will come with 100 times faster-networking speed than 4G. I am pretty satisfied with the networking speed that I am getting from 4G. From sending emails to surfing massive excel sheet 4G is not at all a trouble. However, 5G is something beyond imagination now. Therefore once it comes into the market people will be able to download video content in seconds which will be great.
The manufacturing industry is thinking about setting up security cameras all over the vicinity since the recording and analyzing the content will be much faster and efficient than ever. Additionally, a boost up in the product quality monitoring will pace up with 5G. 5G is sure to make drastic changes since the network will find its path in the areas where 4G could not get access easily. Take for instance buildings, and factories are some of the locations where 5G will surely bring tremendous help.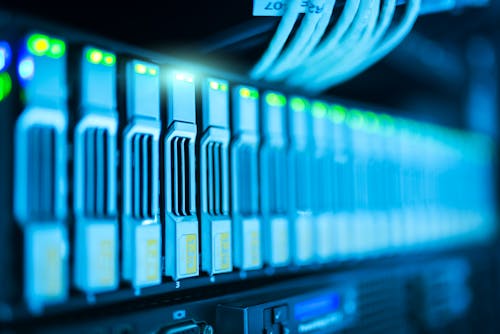 Moving On To The Capacity
One of the most annoying time is when you try to access numerous websites in one go. And with slow internet, it takes around a lot of time to finally and completely open one page. However, with 5G there will be nothing as such. Additionally sharing mobile data will be again easy. It won't slow down your pace at all. Furthermore playing the online game becomes a huge burden with a slow internet connection. 5G solves this issue as well. The professional in this field compares this technology as a brand new freeway which offers access to a wide number of cars to drive. Therefore having a smart home will be a casual aspect of life in just a few years.
Let Us End With Latency
Speed and latency are two separate ideas. Then what is latency? It is the time a device takes to communicate with the other one while the server sends information. 4G already lowered the latency level. However, with 5G it will be completely zero. This will offer a tremendous breakthrough in the gaming arena. Additionally, other significant technologies such as self-driven cars will also get a substantial advantage with this technology.
Conclusion
Well, these are some of the general issues that 5G will solve as soon as it makes its appearance in the market. Additionally, there is a lot to witness in the coming years in terms of mobile networking. Therefore fasten your seat belt and get ready to take a joy ride in the approaching near future.